Tahoe Vista - Mourelatos Resort Webcam
Looking at Lake Tahoe from Mourelatos Lakeshore Resort in Tahoe Vista, CA.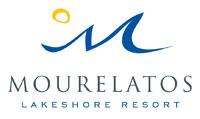 This cam is hosted by Mourelatos Lakeshore Resort located in Tahoe VIsta, CA. Mourelatos is a year-round destination in itself, centrally located to all that Lake Tahoe has to offer, while at the same time offering a step away on a private beach, and with views from every room. For information and reservations, call (530) 546-9500 or visit www.MLRTAHOE.com.
Tell us what you think!
Share your thoughts and comments about Tahoetopia's webcams. Click here to take this short survey.