Riva Grill Webcam
Looking north at Lake Tahoe from Riva Grill in Ski Run Marina.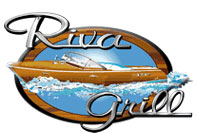 This cam is sponsored by Riva Grill, a lively waterfront grill located on the marina at Ski Run Marina on Tahoe's South Shore. Riva Grill serves lunch and dinner daily, year-round, and sunsets are a specialty. For reservations, call (530) 542-2600.
Tell us what you think and be entered to win $50!
Take a short survey and share your thoughts and comments about Tahoe TV's webcams.
Click here to take this short survey.